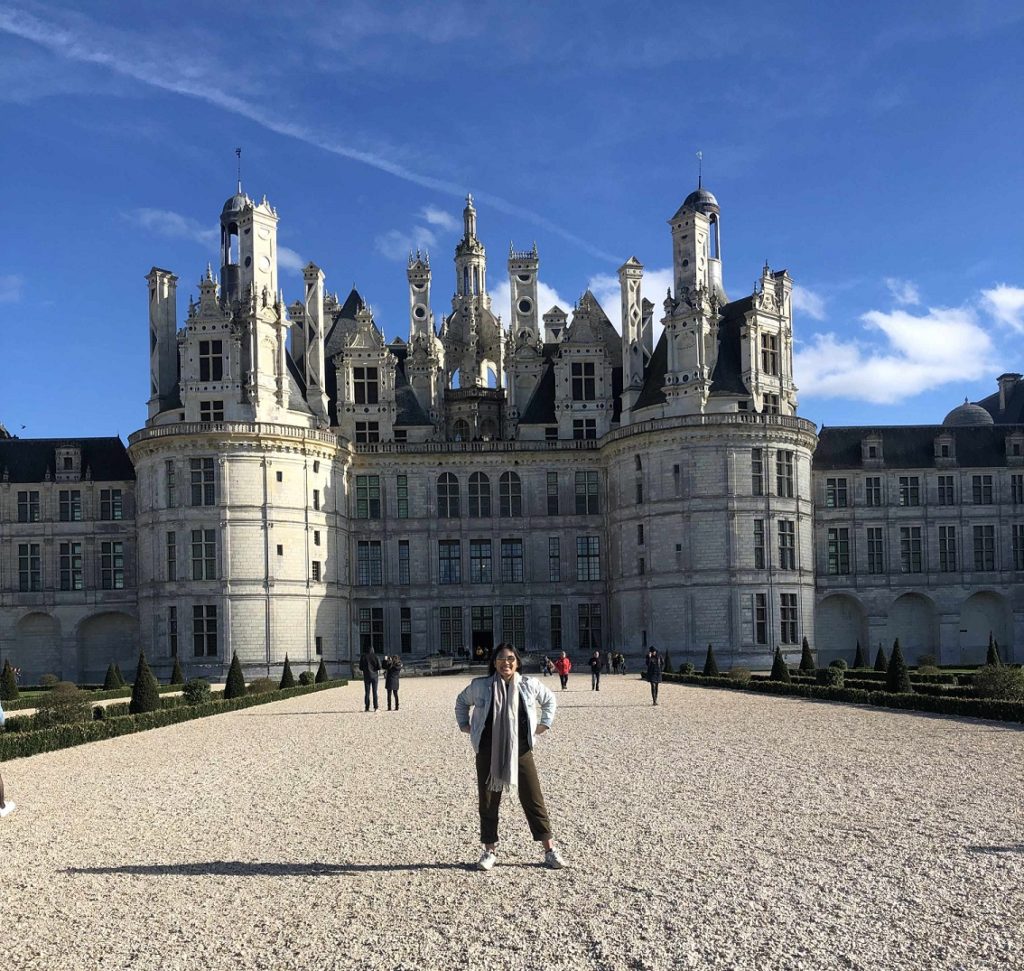 This weekend, I went to visit some famous castles in the Pays de la Loire Valley (the region that I'm staying in). I visited the Château de Chenonceau and the Château de Chambord.
Château de Chenonceau:
This castle was inherited by the royal family, and throughout time, many people of the royal family have made themselves guests in Chenonceau. But the most significant piece of history of this castle is how King Henri ll decided to offer the castle to his mistress, Diane de Poitiers and not his Queen, Catherine de Medici. They both hated each other, and Catherine de Medici was very angry that her husband gave the estate to Diane de Poitiers. But in 1559, after Henri ll passed away, Catherine de Medici got rid of Diane de Poitiers very quickly, and gave the estate to her son Henri lll. And when Henri lll passed away, his wife, Louise de Lorraine moved into the castle to mourn her husband. During World War l, the castle became a military hospital, which I got to visit the hall where many soldiers were being hospitalized.
Château de Chombard:
In 1519, this castle was built by Francois l, as a hunting lodge. He built the castle to resemble Renaissance architecture, and it became the largest castle in the Pays de la Loire region. After the death of Francois l, his decedents Henri ll and Louis XIV, continued the construction of the castle, as both of them enjoyed hunting. In the castle, there were over 400 different rooms, yes I got very lost. But many of the rooms resembled rooms from Versailles, which were constructed by Louis XIV at the time. This castle was one of my favorites because it's full of history and so many historical figures have made a presence in this castle, and it's so amazing that I got to see the remnants of that history.
Best,
Vanhessa