Meet Pujita Ravichandar
She is majoring in Physics with a minor in Studio Art, Astronomy, and Mathematics. She is the President of Women in Physics, Vice President of Society of Physics Students, and Secretary of Stargazers Astronomy Club. After Truman, she is planning to join Grad School for Astrophysics or Medical Physics. She spends her free time painting, traveling, stargazing, watching movies, and reading.
Study Abroad Fair - Thursday Oct 4th
The study abroad fair
The Student Union Georgian Rooms
The Center for International Education Abroad will host. Students will be able to talk to program sponsors, faculty and other students who have previously studied abroad to ask questions about the variety of study abroad programs.

Contact the

Center for International Education Abroad Office

with any questions.
The Center for Student Involvement and ResLife Present
Oktoberfest
Free Fitz's Root Beer will be served with live music performed by Sigmund Frauds and Big Tobacco. The Patterson event lot can be found at the corner of Franklin and Patterson streets.

English and Italian Poetry Reading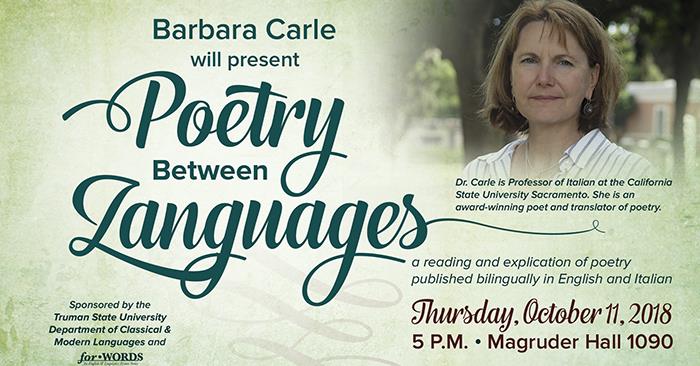 Oct. 11 in Magruder Hall 1090
Barbara Carle will present "Poetry Between Languages," a reading and explication of poetry published bilingually in English and Italian. Carle, professor of Italian at the University of California Sacramento, is an award-winning poet and translator of poetry. This event is sponsored by the Department of Classical and Modern Languages and the Department of English.

National Pan-Hellenic Council 2018 Homecoming Step Show
SUB 1-2 weeks leading up to the event
Community Engagement Conference
Keynote speaker Shelley Christensen will discuss how to build more inclusive faith communities. Additional breakout sessions will address opioid addiction, trauma resilience, direct support professionals (DSPs), employment of persons with disabilities and more. The conference is free, but registration is required. Complete session descriptions are posted here. Individuals affiliated with Truman may drop in and out as their University schedules permit.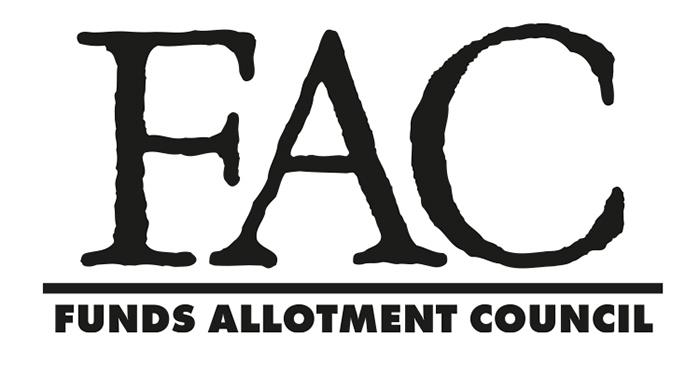 Deadline to apply is 5 pm Oct 26
Funds Allotment Council is now accepting funding applications from student organizations for Spring 2019. The FAC is committed to helping various organizations fund campus events. Organizations can get up to $5,000 of funding to make their events possible.

Why Understanding Intersectionality Makes You Better At Your Job, Session 2: Why is Intersectionality Important for Me to Understand?
Second of this three-part series
Wednesday, October 10th from 12:30 to 1:30 pm
Missouri Hall Chariton Room! Doors will open at noon
You can start eating lunch a bit early.
Free brown bag lunch and learn event for faculty and staff will help you understand your students, colleagues, and community at a deeper level.
A selection of faculty & staff Social Justice Fellows
Guest speakers will explain, and then help you apply an understanding of, intersectionality to your work life here at Truman. Intersectionality is a way of understanding how our and others' marginalized identities impact and color our experiences in the world, including our work with students. We will explore power and oppression, and how we can improve inclusion on our campus by having a better understanding of intersectionality.
Note:
Attendance at all three events is not required; each builds on the previous but is a stand-alone session. Feel free to bring a lunch to enjoy while we discuss. We look forward to seeing you there!
Safe Zone training - Wednesday Oct 24, 3-5pm
Wednesday, October 24,
from 3 to 5 pm
The Truman State University Safe Zone Program was created to have a network of knowledgeable faculty and staff in order to create safe and welcoming environments for lesbian, gay, bisexual, transgender, and questioning (LGBTQ) people. Completing the training and displaying a Safe Zone sign indicates participants are committed to increasing their knowledge of LGBTQ issues and challenging homophobic and heterosexist comments or behaviors in an educational and informative manner. Safe Zone members are able to provide assistance as needed, including referrals to University Counseling Services.
Summer Pennell, Assistant Professor of English Education and longtime LGBTQ education activist, and student interns will lead this interactive training. Participants will learn current terminology and simple ways to create a welcoming campus environment.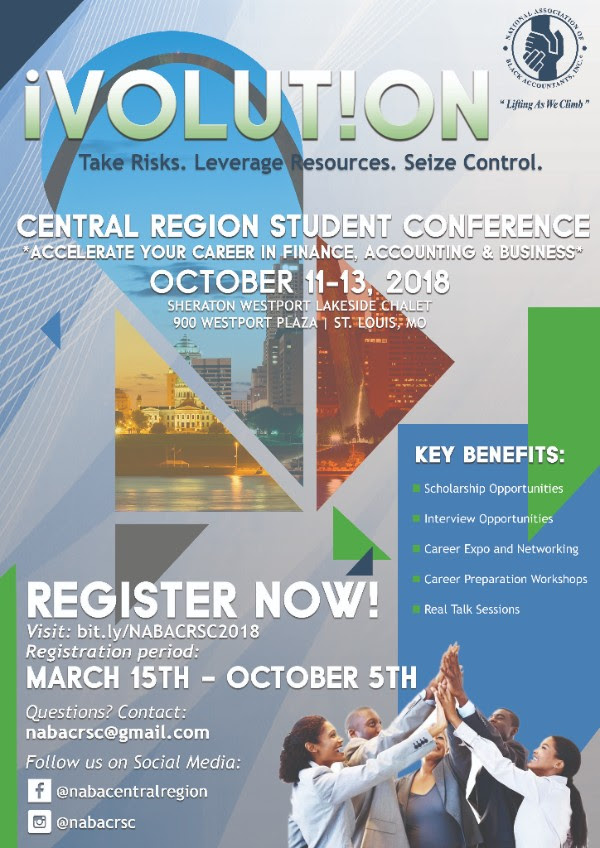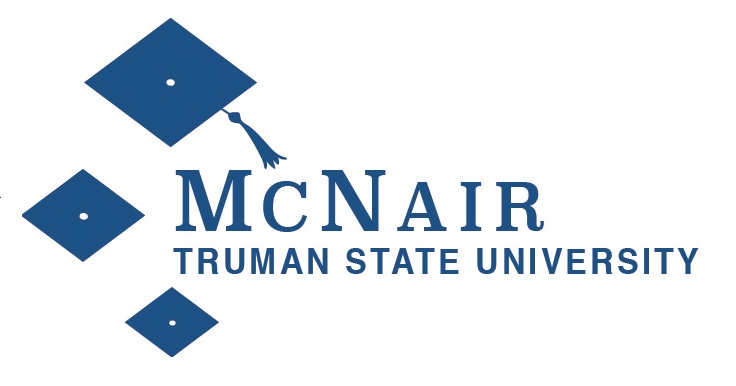 The McNair Program supports and prepares underrepresented students for graduate studies. Paid summer research internships, funds for graduate school visits and conferences, and seminars and academic counseling are just a few of the benefits the program has to offer.
We are now recruiting new applicants for our Pre-McNair (Freshmen) and McNair (Sophomores and Juniors) Programs!
To learn more about our services, please join us at one of our recruitment events! Snacks will be provided!
McNair Information and Application Work Sessions in Adair House
Wednesday, October 10 at 4:30-5:

30pm



Do you like to sing?
I

f you like to sing, want to sing, or play an instrument, then you are needed for Unique Ensemble Gospel Choir. Click the button below for a video of a performance.
Want something featured in our weekly newsletter?
Click the link below and fill out the information to be featured in our newsletter
Subscribe to our newsletter!
Follow the Center for Diversity & Inclusion