New Format, same great
content!
We hope you enjoy the
new Newsletter format
We are excited about our new newsletter format to accompany our new name. Just a reminder that the Multicultural Affairs Center (MAC) is now known as the Center for Diversity & Inclusion. We will continue to provide much of the same content as before with some additional features like a student highlights section, and more! We hope you enjoy the new format as much as we do!


Meet Esther Njoki
Esther is a Sophomore Biology major Pre-Med and is the student worker responsible for bringing you the weekly newsletter this year. She is a SEE Scholar, involved in Beta Beta Beta(Biology Honors Society), International Club, BSU( Baptist Student Union), PreSOMA (DO route pre-med) and AMSA ( American Medical School Association)
Association of Black Collegians Meeting
The Association of Black Collegians (ABC) will have their first meeting of the semester this Thursday, Sep. 13th at 8:00 pm in Baldwin Hall 114.
Follow ABC on Instagram

Workshop Opportunity for Faculty/Staff
Why Understanding Intersectionality Makes You Better At Your Job
Session 1: What is Intersectionality?
This free brown bag lunch and learn event for faculty and staff will help you understand your students, colleagues, and community at a deeper level.
Join us for first of this three-part series this Wednesday, September 12th from 12:30 to 1:30 pm in the Missouri Hall Chariton Room! Doors will open at noon if you would like to start eating lunch a bit early.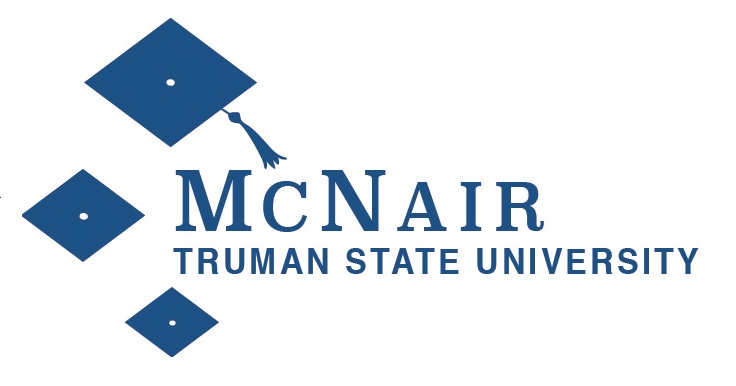 The McNair Program supports and prepares underrepresented students for graduate studies. Paid summer research internships, funds for graduate school visits and conferences, and seminars and academic counseling are just a few of the benefits the program has to offer.


We are now recruiting new applicants for our Pre-McNair (Freshmen) and McNair (Sophomores and Juniors) Programs!


To learn more about our services, please join us at one of our recruitment events! Snacks will be provided!


McNair Information and Application Work Sessions in Adair House
Thursday, September 13 at 4:30-5:30pm
Wednesday, September 19 at 4:30-5:30pm
Friday, September 28 at 5:30-6:30pm



Global Issues Colloquium
This fall, there will be at least 4 Global Issues Colloquia. Mark these days and times in your planner or calendar so that you don't double schedule. Sometimes additional lectures are added to the Global Issues schedule during the semester. These are good options for making up for a lecture you might miss. Check the website below for updates through the semester.
Join the Milan Multicultural Fest in the Milan square for a full schedule of events & fun activities throughout the day.


Food and crafts; Small World Parade; bounce houses; hot dog eating contest; jalapeño eating contest; dancing; music; and more!
The Preferred First Name and Gender Pronoun Policy allows faculty, staff and student to change an individual's first names and gender pronouns in most university information systems without pursuing a legal name change.


Information on how to request a change, as well as information about what this change might mean regarding use of alternative names/pronouns, can be found at the button below.
Tune in throughout the semester for blog updates from SEE Scholar Sadeja Harper as she chronicles her Semester at Sea and her adventures abroad.


Sadeja is a Junior Health Science major. Last year she was a Student Advisor in Centennial Hall and involved with organizations, such as, Association of Black Collegians & Unique Ensemble Gospel Choir.


For more information about the SEE Program, visit our website.
SEE at Sea - Getting to the Ship
September 7, 2018 As of today, I have been in Hamburg, Germany for a day now. The journey here was long and tiring. I drove from St. Louis to Kansas City which was a four-hour drive then the flight in total was twelve hours, so sixteen hours in total of traveling. Luckily, I traveled with a fellow student from the …
Want something featured in our weekly newsletter?
Click the link below and fill out the information to be featured in our newsletter
Subscribe to our newsletter!
Follow the Center for Diversity & Inclusion