Meet Lucasana Barker
Lucasana is a Senior Biology Pre-Med Major. She works at the Center of Diversity and Inclusion(CDI) and a peer mentor. After graduating from Truman State University she is gonna take a gap year to teach high school biology and travel before attending Medical School. Her hobbies include yoga, watching Netflix and spending time with friends. She is passionate about working with others, particularly the sick or children. She has been volunteering at a local hospital for months working alongside nurses to make patients as comfortable as possible while learning and preparing herself for the future
Let's Talk About It:
A Conversation about Police Brutality
ABC will be presenting a screening of Fruitvale Station
Nov 8 at 8PM
VH1000
Free Admission
Phi Beta Sigma Fraternity Inc.
Saturday (Nov. 10th)
at 6:14 pm
SUB Down Under.
BlackkKlansman
the Center for Diversity & Inclusion starting at 7:00 pm
The SAB Comedians & Films Committee will be partnering with the Center for Diversity & Inclusion to show the recent film BlacKkKlansman. There will be seating but students are encouraged to bring pillows and blankets. Admission is free and refreshments will be provided.
All Are Welcome!!
A Night with the Stars Mr. and Ms. International Fall 2018
Nov.11 2018 6-9 pm
Sub Georgian Rooms Free Entry!
Tabling for Limited seating
Nov.5th-9th in VH
Women's Resource Center
The Women's Resource Center and University Health Center STI Testing
8am-12pm

Thursday

November 8th
The Women's Resource Center presents STI testing, to be tested is free and the health center will be testing for Chlamydia and Gonorrhea.
Events will be featured for up to 4

issues

and will be featured in the next issue unless otherwise directed. If you have specific directions for when you would like your event featured, please detail them below.
How to be an Ally
The event will involve a panel of diverse students of campus having an open conversation about what it means to be an ally in different contexts, whether its cultural, gender and so on. Everyone is welcome and we hope this will begin to start conversations about how to be a better ally to everyone.
National Conference on Race and Ethnicity (

NCORE)
Each year Truman State University affords students the opportunity to go the National Conference on Race and Ethnicity (NCORE).
The conference is in Portland, Oregon
Those who want to attend must show proof of applying to the registration scholarship.
A Diversity Fellows application must be completed and submitted by December 21, 2018. If selected for the Diversity Fellowship, costs associated with the conference are paid for: Registration, travel, hotel stay, & meal stipend. Applications are available in the Center for Diversity & Inclusion. Only students returning for the school year 2019-2020 are eligible to apply.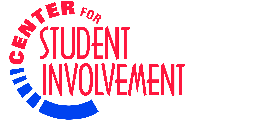 The Center for Student Involvement/Student Union Building is currently looking to pick up students for Organizational Development, Events, Building Maintenance, and Conferences and Events. We have two specialty positions as well: Equipment Manager and our Assessment and Development Specialist. All positions will be posted via Trupositions.


Applications are due November 9th. Application review will begin November 7th and interviews will be held on a rolling basis starting November 12th. Not all candidates will be interviewed. Preference will be given to candidates that submit their applications by November 7th, fulfill all requirements stated in position descriptions, and have work study and/or scholarship hours available.
If you have questions about the status of your application, you can contact Laura Bates at
lbates@truman.edu
.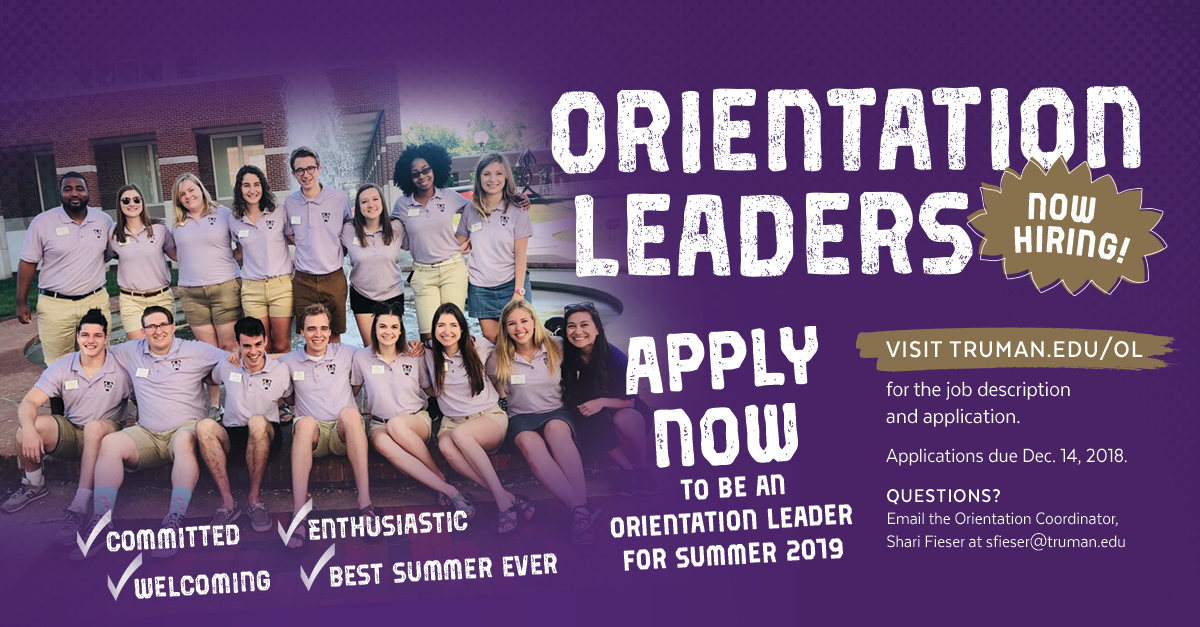 Applications for Summer Orientation Leaders open Monday, October 22nd. Orientation Leaders are essential to helping incoming students begin to make meaningful connections with the Truman community and transition to college. This is a paid opportunity with on-campus housing and meals provided. For more information and to apply, visit
truman.edu/ol
. Applications are due Friday, December 14th at 5PM.
Association of Black Collegians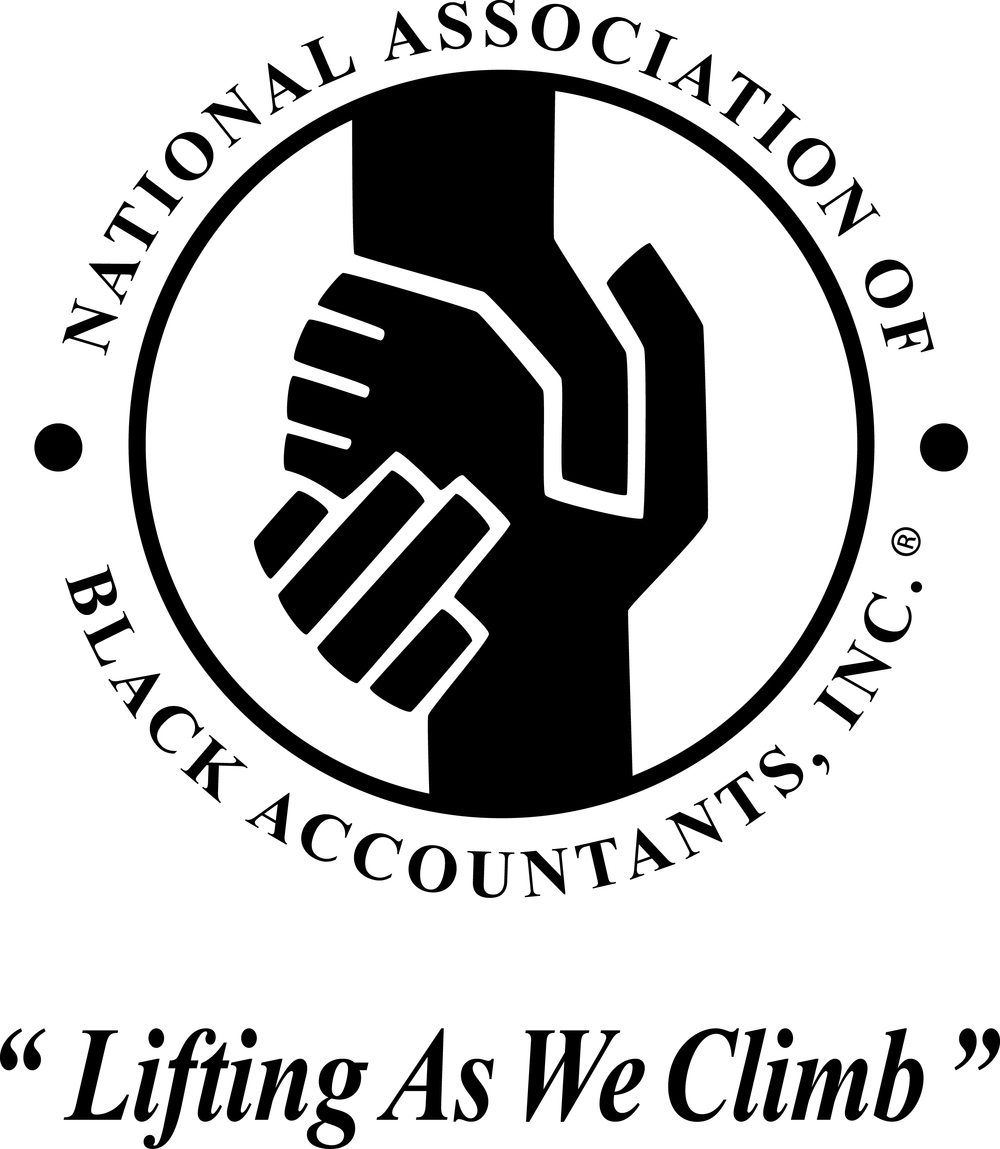 National Association of Black Accountants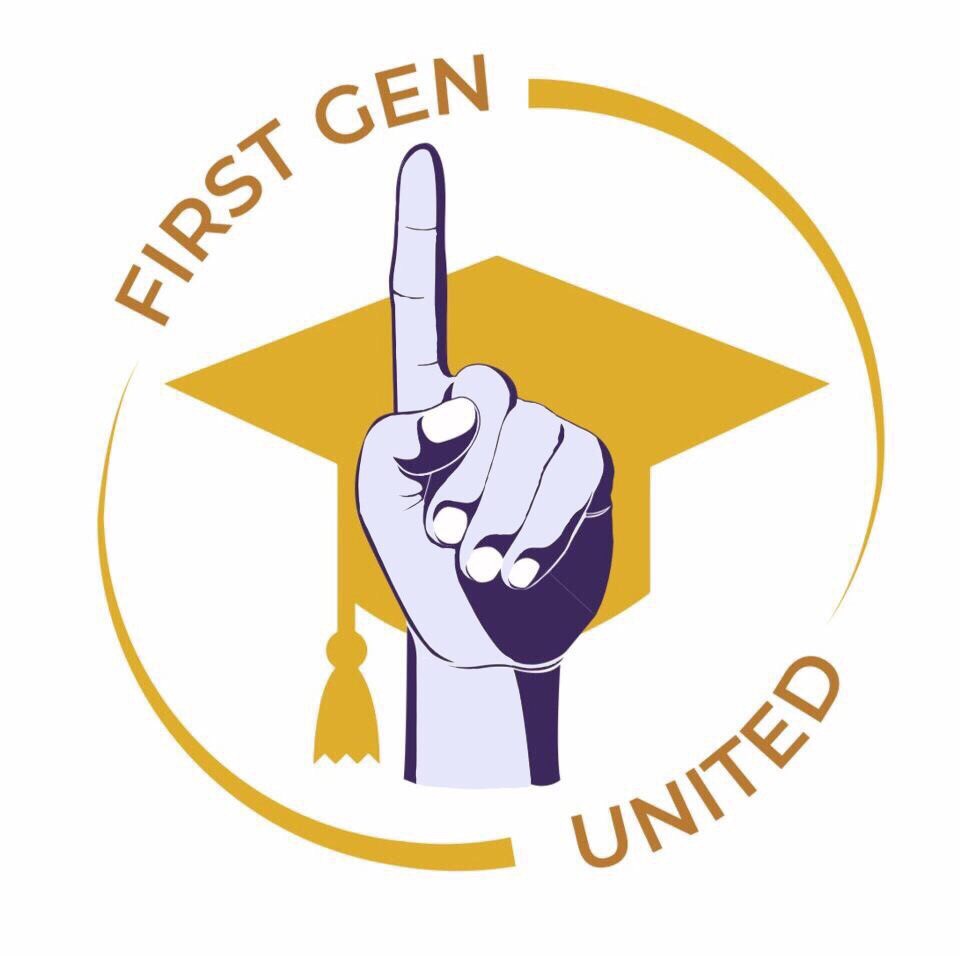 7:00 PM in Centennial Conf Rm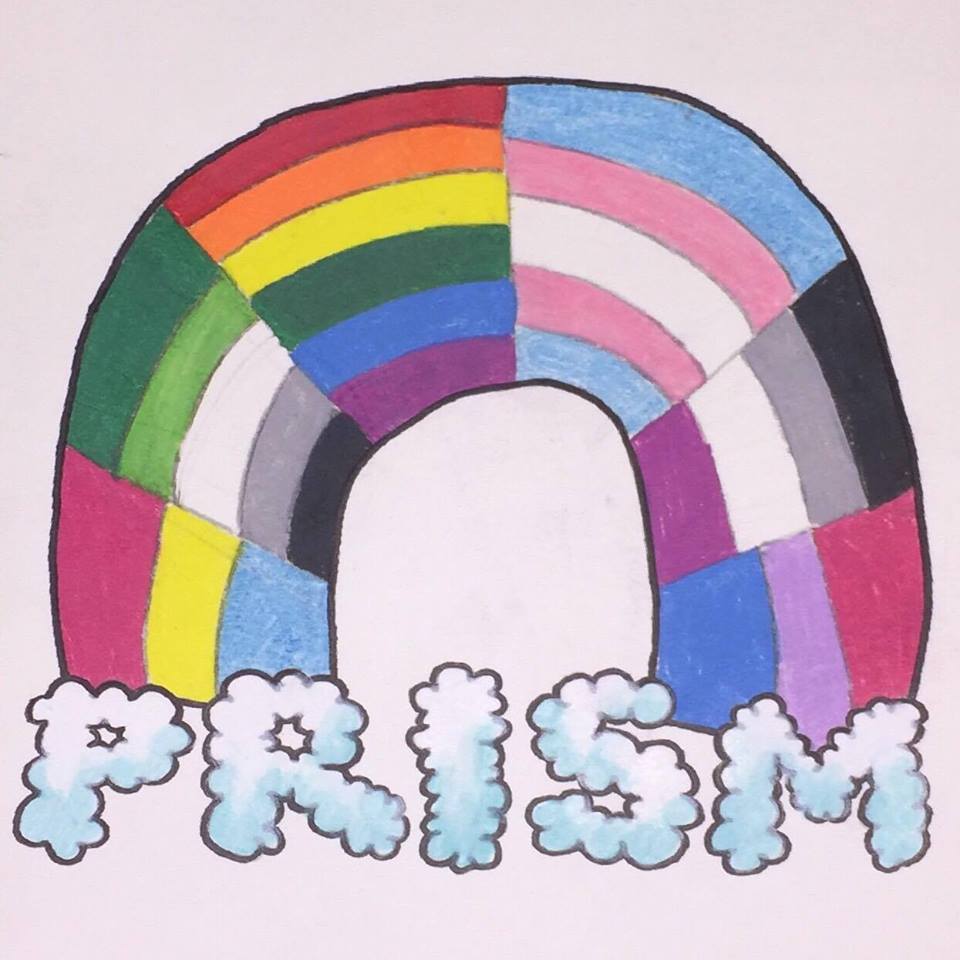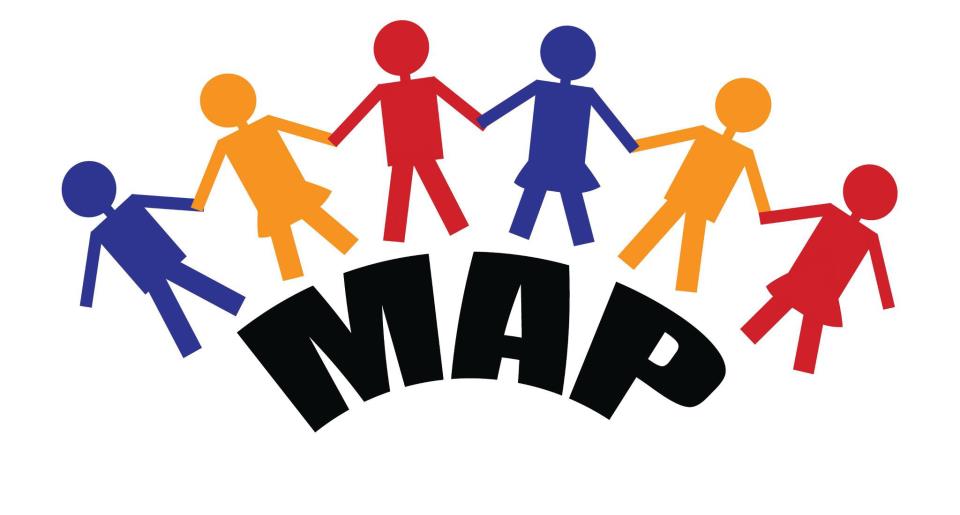 Minority Ambassadors Program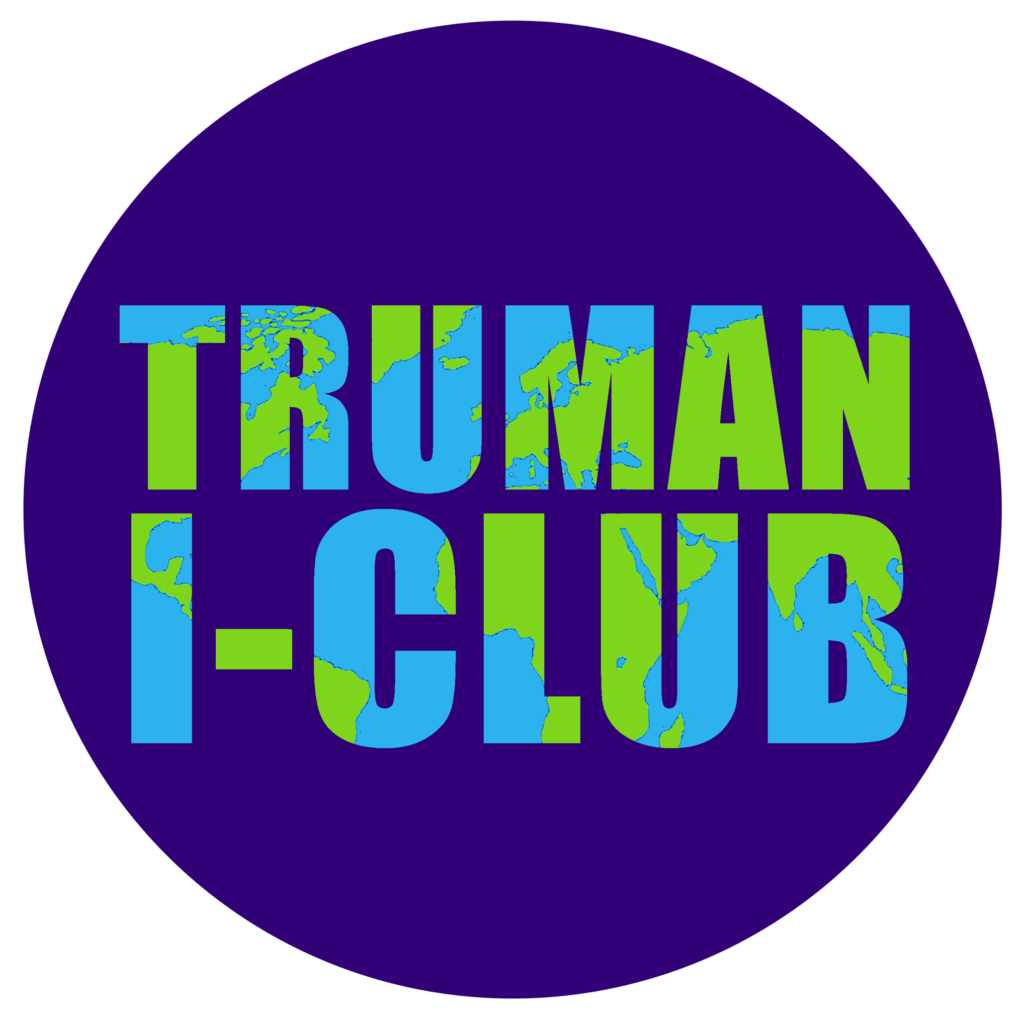 Want something featured in our weekly newsletter?
Click the link below and fill out the information to be featured in our newsletter
Subscribe to our newsletter!
Follow the Center for Diversity & Inclusion